WE are in a new year! Thank goodness 2021 is here.
Each January many people have changes to their health insurance whether it's a new health plan, changes in the amounts of deductibles, copays, and/or new drug formulary. Since the start of the year, I have worked with several individuals with diabetes to help make their diabetes medications more affordable that experienced changes to their health insurance plans. Even for the most well versed in health insurance, all of these changes can be overwhelming and confusing. Here are some very practical money saving tips to consider before you head to the pharmacy to pick up your prescriptions this month:
-Make sure that your pharmacy has your updated health insurance information
-Inquire as to whether you have lower prescription copays by getting 90 day supply as opposed to 30 day supply
-Inquire as to whether your health insurance plan has lower copay for using mail order pharmacy (I cringe typing this sentence as I am a firm believer in patient choice of their preferred pharmacy)
-Look up your preferred drug formulary for your health insurance (****warning this change even if your overall health insurance plan did not change), and learn the preferred brand name and generic medications for the class of drugs that you have been taking
-Always ask if cash price is less than your copay particularly for generic medications
-Check price on GoodRx as it may be lower than your insurance copay particularly for generic medications
-For brand name drugs, check the pharmaceutical manufacturer website for copay or savings cards
-If you can not afford your medications, please talk with your pharmacist and your medical provider's office. Please DO NOT simply go without the medication until your next telehealth or office visit.
| | |
| --- | --- |
| Brand name drug | A drug under a trademark name or specific name and is protected by a patent. For example, Lantus, Levemir (Reference: www.healthcare.gov) |
| Generic drug | a medication that is approved to be the same as a brand name drug specifically with regards to dosage form, strength, safety, route of administration and quality. (Reference: www.fda.gov) |
| Drug formulary | a list of medications (brand and generic) covered by your health plan. Often drug formularies have tiers with least expense medications (generics) as tier 1 and most expensive as tier 3 or4). (Reference: Goodrx.com) |
I hope that this blog has provided you with tips that will prevent you from the experience of rationing or simply not getting your medications because of cost.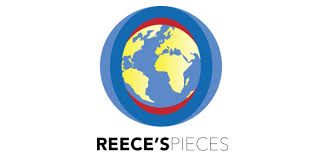 Please share your thoughts and subscribe to receive my blogs.
#avoiding #medication #cost #shock
Follow me on Twitter and Facebook @ReecesPiecesDi and Instagram.