Contributor: Seana-Pierre Williams, PharmD Candidate 2025, PCOM Georgia Campus School of Pharmacy
Earlier this year both Dexcom and Freestyle Libre stormed the Diabetes Technology market with an upgraded continuous glucose monitor (CGM). The new Freestyle Libre 3 and Dexcom G7 continuous glucose monitors will provide a significantly smaller device size and a highly anticipated enhancement in the devices' features to improve the patient's overall experience. Here's what you should know about these new and improved versions of the CGM systems.
Dexcom G7
The G7 is approximately 60% smaller than the previous G6 model and boasts a more circular shape. The sensor and transmitter have now been combined into one disposable device. The G7 now has a reduced warm up time from two hours with the G6 to now 30 minutes with the G7. Upon completion of the warmup period, the sensor will begin automatically. The wear time of the G7 remains the same as the previous G6 model, 10 days, with one major upgrade. The G7 sensors now carry a 12- hour grace period to replace an expiring sensor and new customizable alerts along with the ability to temporarily silence alarms. The mobile app for iOS and Android users- the Dexcom CGM app for the G7 is also redesigned to provide a "Clarity Card" which is a data summary of average glucose, Glycemic Management Indicator (GMI) and Time in Range (TIR) for the past 3, 7, 14, 30, or 90 days. The Dexcom G7 sends the glucose readings approximately every five minutes to the smartphone app or a receiver. The G7 reader or the smart phone being used can receive information from 20 feet away and stores up to 24 hours of data in case the phone or receiver is out of range. Once the receiving device is back in range, the data will be transmitted. The application of the G7 remains user friendly with the presence of a button on the applicator to press down to release the sensor.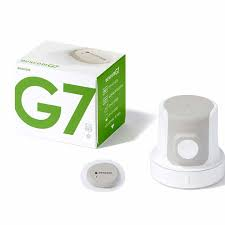 Freestyle Libre 3
The Freestyle Libre 3 now provides real-time glucose readings sent to a compatible smartphone and can now be viewed with a quick glance without the need to scan. The sensor is now comparably smaller than the Libre 2 system, measuring at approximately 21mm in diameter with a new simple one piece applicator and optional real-time glucose alarms. The Libre 3 retains the 60-minute warmup period and the sensor starts upon first scan as with the Libre 2. The wear time for the Libre 3 remains the same as the previous Libre 2 model, 14 days. The Freestyle Libre 3 now sends the glucose readings automatically to the user's smartphone every minute and can receive information from up to 33 feet away. The sensor stores 14 days of data in case the smartphone is out of range of the sensor. The Libre 3 now carries a new, simple one-piece applicator which requires a slight push down on the applicator to insert the sensor.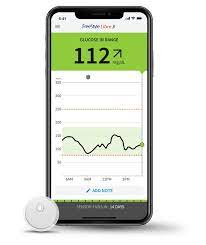 Affordability and Insurance
From an affordability and insurance standpoint, both the Dexcom and Libre 3 manufacturers offer programs to allow access to their respective CGM systems. Dexcom offers the "Dexcom G7 Simple Start" program for those with commercial insurance whose insurance plans have not yet added the G7 to their coverage. Under this program, the G7 sensors can be purchased for $89 a month at local pharmacies until coverage is added. Freestyle Libre offers a "Free Trial" program for eligible individuals to receive a free voucher for a trial of the system. This free trial comes with additional resources to help the new user get off to a good start. Commercially insured patients may pay up to $75 per month (depending on an individual'a coverage plan) for the sensors and is said to be more affordable than other CGM systems. Those who have questions regarding the Libre 3 sensors or are asked to pay over $75 can contact Freestyle Libre. For those with Medicare coverage, both Dexcom G7 and the Freestyle Libre 3 are covered for eligible persons with diabetes.
What do these updates in both CGM systems mean for the person with diabetes?
Seana-Pierre Williams offered to give an insight on how the cutting edge CGM technology has impacted her overall management of diabetes. As a person with diabetes who has struggled with type 1 Diabetes for 15 years, continuous glucose monitoring has been pivotal in managing this chronic illness. Seeing my blood glucose in real time allows for more accurate treatment decisions which I have used to improve the overall control of my diabetes. Having alerts to keep me on track offers me peace of mind especially since I live a very active lifestyle. I can feel confident and safe that my CGM will alert me in times when I am outside of my blood glucose target ranges. Hypoglycemia is a life-threatening risk when using blood glucose lowering treatments, especially insulin since I am insulin dependent. Smaller size sensors offer me more discretion and comfort since I am constantly wearing a sensor. There is also the additional benefit of not having to finger stick unless my symptoms do not match what my CGM is displaying. Having used multiple CGM systems over the years, there are pros and cons with both Dexcom and Freestyle Libre. With the upgrades in Freestyle Libre 3 and Dexcom G7, more patients, like me, are able to manage our Diabetes with more comfort and confidence and can focus on living a normal day to day life. Once Diabetes has entered the discussion, your world is turned upside down. From lifestyle modifications to pharmacological intervention, continuous glucose monitoring is a powerful tool helping me to stay on top of things! When choosing a continuous monitor, just remember that each patient's experience is unique. There are several patient factors that should be considered when deciding what CGM is best for you.
https://www.diabeteseducator.org/danatech/glucose-monitoring/continuous-glucose-monitors-(cgm)/cgm-selection-training/dexcom-g7-libre-3-comparison