Thanks to Taylor Guelda, PCOM PharmD Candidate 2021, for writing this daily piece.
Novo Nordisk created a pharmacokinetically novel long-acting insulin. Insulin icodec has a half-life of ~196 hours allowing for a once-weekly dosing strategy. When first hearing of once-weekly insulin I immediately think of how great that will be for adherence. On the flip side, I also think of the risk of hypoglycemia that could be associated with a once-weekly dosed insulin. A recently published study sought to investigate the safety and efficacy of once-weekly insulin icodec as compared with once-daily insulin glargine in insulin naïve patients with type 2 diabetes concurrently taking metformin with or without dipeptidyl peptidase 4 (DPP4) inhibitor. The results stated that the icodec group's mean HbA1c decreased by 1.33% at week 26 and the glargine group decreased by 1.15% percentage points This was not found to be statistically significant. However, it is important to note the outcomes were not powered to detect significant differences between the groups. As far as safety, the majority of hypoglycemia with icodec was either mild (53.6% icodec vs. 37.7% glargine) or clinically significant without defined severe hypoglycemia. I definitely think more research needs to be done, but it is definitely exciting to see new potential possibilities for patients with diabetes in the pipeline.
Reference:
Rosenstock, J., Bajaj, H., Janež, A., Silver, R., Begtrup, K., Hansen, M., Jia, T. and Goldenberg, R., 2020. Once-Weekly Insulin for Type 2 Diabetes without Previous Insulin Treatment. New England Journal of Medicine, 383(22), pp.2107-2116.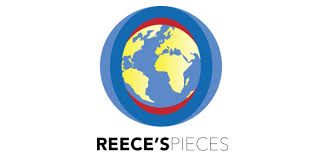 Please share your thoughts and subscribe to receive my blogs.
#weekly #insulin #diabetes
Follow me on Twitter and Facebook @ReecesPiecesDi and Instagram.