Thanks to Taylor Guelda, PCOM PharmD Candidate 2021, for writing this daily piece.
We know that SGLT-2 inhibitors are a proven medication to help treat type 2 diabetes beyond just their glucose lowering benefits. Robust research supports both their benefit in both cardiovascular and kidney disease. Canagliflozin was the first SGLT-2 inhibitor show benefit in patients with CKD in the CREDENCE trial. This trial found canagliflozin dosed at 100 mg once daily in persons with type 2 diabetes and diabetic nephropathy reduces the risk of end-stage kidney disease, worsening serum creatinine, and death from renal or cardiovascular disease when compared to placebo. Empagliflozin was next to show a benefit in CKD through DAPA-CKD study. This study revealed that empagliflozin dosed at 10 mg every day in persons with CKD with and without type 2 diabetes led to less progression of CKD, renal related death, or cardiovascular related death when compared to placebo. Lastly, dapagliflozin is currently being assessed for its role in CKD in persons with and without diabetes with the study EMPA-KIDNEY with expected outcomes available in 2022. These trials leave no doubt that the SGLT-S inhibitors play not only an important role in type 2 diabetes but also in renal and cardiovascular disease.
References:
Perkovic V, et al. "Canagliflozin and renal outcomes in diabetic nephropathy". The New England Journal of Medicine. 2019. 380(24):2295-2306.
Heerspink, et al. "Dapagliflozin in patients with chronic kidney disease". The New England Journal of Medicine. 2020. 383(13):1436-1446.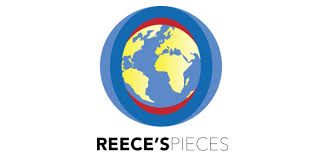 Please share your thoughts and subscribe to receive my blogs.
#SGLT2inhibitor #renal #cardiovascular #benefits
Follow me on Twitter and Facebook @ReecesPiecesDi and Instagram.