The Encounter
While attending the AADE 2018 Annual Meeting in Baltimore, my husband and I were meeting colleagues for an early evening dinner before heading to a couple of evening events. It had been a long packed day with lots of networking and learning. I was ready for a little downtime to simply relax before the evening events began. I was a bit unsure of what to expect when eating at the hotel's restaurant. As soon as I walked into the restaurant, I was relieved that my husband, friends and I were the only ones in the place.   No stress! Riley, the waiter, took our drink orders quickly. Over the process of Riley taking our order and bringing out food, the typical small talk conversations regarding professions and where we all were from naturally came up. Riley's face lit up like it was Christmas morning when we all shared that we were diabetes educators. He sure had a story to tell!
Riley's Story
Riley's story began with his world being turned upside down a few years prior when he received his diagnosis of type 2 diabetes. He knew that he had family members with diabetes but this could not happen to him. He had always been very physically active in work. Prior to this diagnosis, he enjoyed cooking and eating all sorts of food with his favorite food being ribs. His family and friends always enjoyed his rich flavorful food creations. Diabetes was a game changer. He felt something had to change.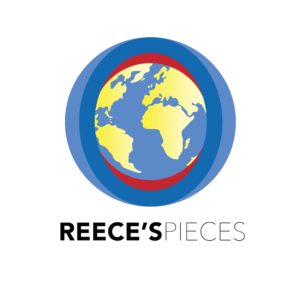 Riley's Life Transformation
So Riley said he was determined he would figure out how to live life to its fullest even with diabetes. He identified that his first step was to figure how to change what types of food he was eating and how he was preparing his food. Unfortunately, he did not have a diabetes educator/specialist to collaborate with him in this change process. He did his own homework, and began to read food labels when grocery shopping. Riley began eating more vegetables (especially the non-starchy ones). His kitchen became an art studio where he transformed his recipes from unhealthy to healthy using lots of various spices, olive oil and new ingredients he had never used before. Before he realized it, he was living a radically healthier life all by making significant changes to his food ingredients, eating at home more often than eating out and, paying more attention to what food labels actually reveal. The added bonus! He lost about 30 pounds during this time.

Inspiration
Riley now wants to share his new approach to cooking and eating with friends, family and others in a cookbook. I strongly suspect that it will hit the shelves soon. Life is full of unexpected encounters with people who have powerful testimonies and stories that leave one inspired. Riley who happens to have type 2 diabetes inspired me through his transformation story. My only hope is that Riley will soon have the support of a diabetes educator/specialist to along his journey.   Keep your eyes open for the "Riley" you may unexpectantly meet .
Please share your thoughts and subscribe to receive my blogs.
#diabetes #inspiration #educator
Follow me on Twitter and Facebook @ReecesPiecesDi and Instagram ReecesPiecesDI.