It was a rainy Monday afternoon when Mary phoned to share her uncontrollable excitement! Mary's husband of twenty years had just surprised her with an anniversary gift of a 21-day trip to Italy including a Riverboat cruise. To say you could hear and sense her excitement through the phone is an understatement! I have worked with Mary for about five years as her diabetes educator in supporting the management of her Type 2 diabetes.
Near the end of the call, I sensed some concern in Mary's voice. She was concerned about getting vaccinations for her trip as well as which medications to carry with her just in case she needed them – especially since a portion of the trip is on a cruise line. My recommendation is for her contact the local public health department regarding travel vaccines as well as the Centers for Disease Control website any travel updates. While Mary was making those contacts, I asked her to give me a day or so to work on the "just in case" medications list.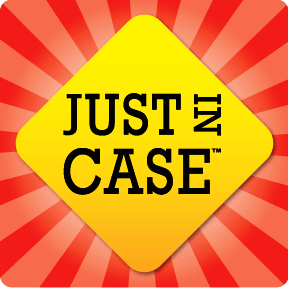 Developing "Just in Case" Needed Medications List
The most important step before purchasing the "just in case" needed medications is making sure to have a list of all your current prescription, nonprescription drugs and supplements – including name, strength and how take it.
Fever
Acetaminophen (Tylenol®) is the preferred drug. Make sure to not go over 4 grams (gms) (4000 milligrams (mg)) per day as > 4 gms may harm the liver.
Pain
Acetaminophen (Tylenol®) or ibuprofen (Advil®, Motrin®) would be appropriate. Avoid ibuprofen when chronic kidney disease or NSAID induced peptic ulcer disease is present. Acetaminophen can interfere with DexCom G5 system.
Heartburn and Upset Stomach
Antacids (i.e. Tums®) are a great option for treating heartburn and indigestion. Bismuth subsalicylate (Pepto-Bismol®) can treat upset diarrhea, heartburn, nausea and upset stomach. Heads up…it can cause black tongue and black tarry stool. Loperamide (Imodium A-D®) can treat diarrhea. If suspect food poisoning, seek out medical care rather than taking these medications.
Motion Sickness
Meclizine (Dramine®) (less drowsy formulation) and diphenhydramine (Benadryl®) are both good options for treating motion sickness. Diphenhydramine has the added bonus of treating allergies and insomnia as well. If those who have previously experienced motion sickness when flying or on cruise, plan ahead next time by requesting your primary care provider for scopolamine patch prescription before the big trip.
Dry Eye
Artificial tears are the ideal eye drops for dry eye. Watch out for dry eye especially when on long flights.
When shopping for these medications, make sure to check with the pharmacist if you have any questions or are concerned about possible drug interactions. Also, remember more is not always better when it comes to medications.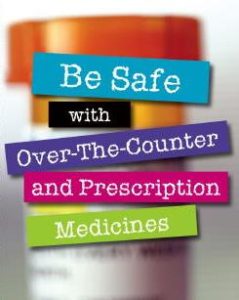 Back to Mary
I phoned Mary later in the week with her "just in case" needed medications list to ensure that she was ready for her big trip. She was grateful for the list and shared that she had an appointment for her travel vaccines next week at the local health department. She shared that she could now focus on the rest of her "to-do" list and promised to shares with me some pictures from the trip of a lifetime.
FOOTNOTE: Some traveler's say they don't want to pack and carry around all of those OTC products and will just wait until they arrive at their destination or wait until needed. Hunting down a pharmacy is extremely time consuming and infringes on site vital seeing time. Also, purchasing those items in a hotel sundry shop or at a ship board store is exceptionally costly – so go ahead and take care of those items before you leave home!
Please share your thoughts and comments.
Follow me on Twitter @ReecesPiecesDi and Instagram ReecesPiecesDI
#diabetes #travel meds #fever #pain #dry eye #upset stomach