Contributor: Ahmed Mawri, PharmD Candidate Class of 2022, PCOM Georgia School of Pharmacy
Biologic medications are commonly used to treat conditions such as Crohn's disease, ulcerative colitis, rheumatoid arthritis, and many others. Biologic insulins, such as Basaglar®, are becoming more popular today and will become even more prevalent in the future for the treatment of diabetes. Previously, there were concerns with potential differences in the efficacy and safety between the biosimilar product and its reference insulin. However, after the recent FDA approval of Semglee®, a true biosimilar biologic, those concerns can be put to rest as it has been proven to be noninferior in efficacy while maintaining similar safety profiles to its reference insulin. What is even more special about Semglee®, is that it became the first interchangeable biosimilar product in the U.S. to receive FDA approval on July 28th, 2021.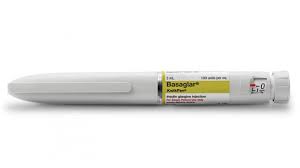 It is important we define the terms interchangeable and biosimilar.
 -Biosimilar: A biosimilar is a biological product that is highly similar to and has no clinically meaningful differences from a biological product already approved by the FDA (also called the reference product). In simpler terms, you can expect the same safety and effectiveness from the biosimilar as you would the reference product
-Interchangeable: An interchangeable biosimilar product may be substituted for the reference product without the intervention of the prescriber. The substitution may occur at the pharmacy similar to how generic medications are substituted for brand name drugs.
Approval of these insulin products can provide patients with additional safe, high quality, and potentially cost-effective options for diabetes therapy. It may be difficult to differentiate a biosimilar insulin to a generic drug. Conceptually, they are very similar, but the term "generic" is used only when referring to nonbiologic/small molecule medications because they contain the exact same active ingredient as their reference drug (brand name). Whereas insulin is a large protein which cannot be precisely replicated so they do not contain the same exact active ingredient. There are even differences between the very same biosimilar medications with different lot numbers.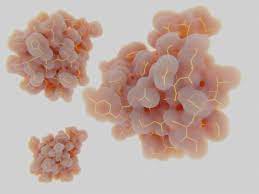 How are biosimilars approved?
FDA approval of all biologics requires thorough and exhaustive investigation to ensure safety and efficacy. The reference drug is the single biologic which is already approved by FDA. The reference drug is what the proposed biosimilar product is compared to. The goal of developing a biosimilar product is to provide data comparing the proposed biosimilar to its FDA approved reference product to demonstrate biosimilarity. Instead of generating the same full profile of nonclinical and clinical data as the reference drug, the manufacturer must only show that the proposed biosimilar product is highly similar to, and has no clinically meaningful differences from the FDA approved reference product.
This is done by including data from analytical studies, animal studies, and clinical studies.
 -Analytical studies demonstrate that the biological product is highly similar to
the reference product by providing chemical information about the biologic's
purities, contaminants, and quality.
 -Animal studies help assess toxicity of the proposed biosimilar product
- A clinical study or studies sufficient to demonstrate safety, purity, and potency of the proposed biosimilar product in one or more of the indications for which the reference product is licensed. This typically includes assessing immunogenicity, pharmacokinetics, and, in some cases, pharmacodynamics and may also include a comparative clinical study.
In March 2010, Congress passed the Biologics Price Competition and Innovation Act of 2009 (BPCIA), which created an expedited route for approval of biosimilars to provide the public with more access to safe and effective biologic products. The expedited pathway provides more treatment options potentially reducing drug costs through competition. The abbreviated licensure pathway does not mean that the biosimilar product is held to a lower standard. The data required for approval of a biosimilar or interchangeable product is extensive. If a biosimilar manufacturer can demonstrate that its product is biosimilar to the reference product, then it is scientifically justified to rely on existing scientific knowledge about the safety and effectiveness of the reference product to support approval. This allows for a potentially shorter and less costly drug development program for a biosimilar.
Biosimilar insulins provide us with additional safe, high-quality options for treatment of diabetes. The abbreviated licensure pathway allows for faster access to these medications and allows for competition among the manufacturing of these drugs which could lead to more cost-effective options.
References
Blevins, TC, Barve, A, Sun, B, et al. Efficacy and safety of MYL-1501D versus insulin glargine in patients with type 2 diabetes after 24 weeks: Results of the phase III INSTRIDE 2 study. Diabetes Obes Metab. 2019; 21: 129– 135. https://doi.org/10.1111/dom.13495
Kim AP, Bindler RJ. The Future of Biosimilar Insulins. Diabetes Spectr. 2016;29(3):161-166. doi:10.2337/diaspect.29.3.161
Center for Drug Evaluation and Research. Biosimilar development, review, and approval.U.S. Food and Drug Administration, https://www.fda.gov/drugs/biosimilars/biosimilar-development-review-and-approval. Published October 20, 2017. Accessed October 28, 2021.
Special thanks to Joanna Ho, PharmD Candidate Class of 2022 PCOM Georgia SOP, for reviewing blog