Contributor: Quynh Nguyen, PCOM Georgia PharmD Candidate Class of 2022
CB, 50 year old female with 10 year history of type 2 diabetes, recently shared her frustration of struggling to lose weight. While her A1c is below 7%, the scale will not budge. She feels like her diabetes medications are working great in lowering her blood glucose but not so positive impact on her weight. CB is not alone in her frustration as one of the frustrations that I most commonly hear from persons taking insulin is the weight gain. Often, glucagon like peptide 1 (GLP-1) agonists can be an alternative to insulin as this class of drugs effectively lowers glucose and body weight as well as protects the heart. Within the GLP-1 agonist class, semaglutide has been shown in clinical trials to have the greatest body weight reduction. Recently, results from two clinical trials, STEP 1 and 2, have shed additional light on the weight loss benefits of semaglutide. In both trials, life management (dietary and physical activity), a vital foundation, was combined with semaglutide.
STEP 1 study used a combination approach of lifestyle management along with once-weekly 2.4mg of semaglutide for weight loss in obese patients. In this study, a total of 1,961 adults who had a body mass index (BMI) of 30 or higher, or those with a BMI of 27 or greater with at least one weight-related disease (hypertension, liver disease, various cancers) were enrolled in this trial. Semaglutide was initiated at 0.25mg once weekly for the first four weeks, and then the dose increased every four weeks until the target dose of 2.4mg was reached. All adults in the study received lifestyle counseling (dietary and physical activity management). Data indicates within the first four weeks of initial treatment, those receiving semaglutide had more than a 2% reduction in their body weight, and continued losing weight the remainder of the 68 week trial. Furthermore, about 70% of those receiving semaglutide and lifestyle management were able to lose 10% of their weight, and about 50% were able to lose 15% of their body weight. STEP 1 study showed that in total, the adults on semaglutide treatment lost an average of 33.7 lb by the end of 68 weeks. Overall, the study provided promising results for those who want to lose weight. An average weight loss of 14.9% was achieved for those receiving semaglutide 2.4 mg and lifestyle management, versus the 2.4% of those on lifestyle management only. These promising results must be balanced with mild to moderate side effects of nausea, diarrhea, vomiting, and constipation.
STEP 2 study was similar to STEP 1 in using a combination approach of lifestyle management and semaglutide 2.4 mg once weekly except in persons with type 2 diabetes and BMI of at least 27. This STEP 2 trial included 1,210 patients with diabetes who had a BMI of at least 27, from all across the globe ranging from North and South Americas, Europe, Middle East, South Africa, and Asia. There were three different groups for this trial: one group receiving the higher dose of semaglutide which was 2.4mg, a second group receiving 1.0mg of semaglutide, and the last group, not receiving any dose of semaglutide. All three groups received lifestyle modification counseling. The two groups receiving the semaglutide began with 0.25mg weekly dose, and then the dose was increased until the target dose of 2.4 mg was reached. The semaglutide groups lost an average of 9.6% of their initial starting body weight compared to the 3.4% for those not receiving semaglutide. After 68 weeks, those receiving semaglutide 2.4 mg once weekly had a five-fold higher chance of achieving at least 5% body weight reduction versus those who did not receive semaglutide. Furthermore, about 69% of those on the higher dose (2.4mg) had improvements in their overall health including waist circumference, blood pressure, blood glucose, and physical functioning. Side effects of semaglutide were similar in STEP 1 and 2. Higher dose (2.4 mg) semaglutide provided great weight loss results for those with diabetes and BMI at 27 or higher.
The results of these trials revealed the effectiveness of using semaglutide 2.4mg weekly for weight loss, in those with and without diabetes who have a BMI at 27 or higher. As a result of these trials, NovoNordisk has submitted an application to the FDA for weight reduction indication in those with and without diabetes for the 2.4 mg dosage of semaglutide. So be on the lookout for this as a future option for weight loss for those with or without diabetes.
Back to CB, she and I discussed her trying semaglutide once weekly in place of her daily sitagliptin. When she followed up, she was pleasantly surprised to see the scale finally moved in the right direction.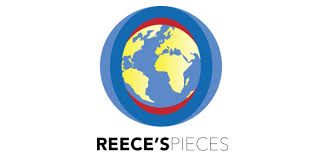 Please share your thoughts and subscribe to receive my blogs.
#semaglutide #weight loss #diabetes
Follow me on Twitter and Facebook @ReecesPiecesDi and Instagram.