Semaglutide, an injectable glucagon-like peptide 1 (GLP-1) receptor agonist is being studied in an oral formulation for type 2 diabetes — first oral formulation of GLP-1 agonist. A series of 10 trials, PIONEER, on oral semaglutide have been conducted over last several years. Within the last week, the results of PIONEER-3 trial were presented. In this trial, 1864 adults with type 2 diabetes and A1c 7 – 10.5% (even with use of metformin with or without sulfonylurea) were randomized to three doses (3 mg, 7 mg or 14 mg) of oral semaglutide or 100 mg sitagliptin (Januvia). As expected, significantly more gastrointestinal adverse effects occurred with 14 mg oral semaglutide. A1c reduction and weight reduction were significantly greater for 7 mg and 14 mg or oral semaglutide as compared to sitagliptin. To learn more about these findings, please click below.
https://jamanetwork.com/journals/jama/fullarticle/2729339?utm_source=Closer+Look+Subscribers+2018&utm_campaign=6149eef21e-2019-03-25_%28HTML_LINKS%29_EMA_approves_Fo03_25_2019&utm_medium=email&utm_term=0_c55d924bf1-6149eef21e-412262441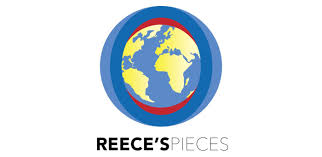 Please share your thoughts and subscribe to receive my blogs.
#oral #semaglutide #type2 #diabetes
Follow me on Twitter and Facebook @ReecesPiecesDi and Instagram ReecesPiecesDI.